新英格兰地区中文教师协会成立大会暨多元文化背景下的 中文教学国际研讨会
新英格兰地区中文教师协会成立大会暨多元文化背景下的 中文教学国际研讨会
The Inaugural Conference of NECLTA International Conference on Learning and Teaching Chinese Language and Culture in a Multicultural Environment in Celebration of the Founding of the Association
Saturday, October 6, 2012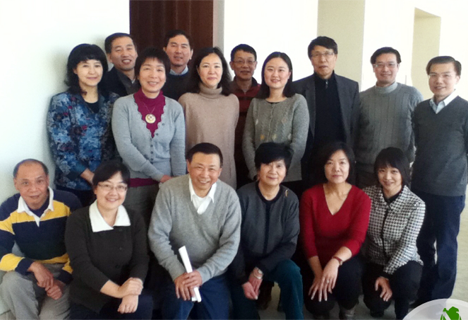 NECLTA First Organizing Committee Meeting
The NECLTA (New England Chinese Language Teachers' Association) is very pleased to announce this Call for Registration for its first conference to celebrate its establishment. We have received a large number of high quality proposals for the conference presentations. It will be a great academic and professional gathering for the Chinese language teachers of all levels in the New England area and other regions in the US and in the world to exchange ideas, sharing experiences and partaking of the results of research. Anyone who is interested to attend is welcome to register online and participate.
The conference is free and online pre-registration is required to help us better prepare. Click
here
for the online conference registration.
Conference site:
Tufts University
Granoff Music Center
20 Talbot Avenue
Medford, MA 02155
Directions: http://as.tufts.edu/music/musiccenter/visit/directions.htm
Parking: http://as.tufts.edu/music/musiccenter/visit/parking.htm
(Use the Granoff Parking Lot and Talbot Ave Parking for free on weekends. See MusicParkingMap.)

Lunch is provided free of charge for those who have completed the online pre-registration.
Hotel Information:
Special rate at the Hyatt Suites in Medford Square: $159 per night plus tax – free breakfast, free high speed internet, free shuttle service. They have a shuttle bus that will bring guests to campus and then bring them back to the Hyatt. Here is their contact information:

116 Riverside Avenue Medford, MA 02155.
Phone number: (781) 395-8500